For Physicians & Dentists – Plano, TX
We Accept Referrals!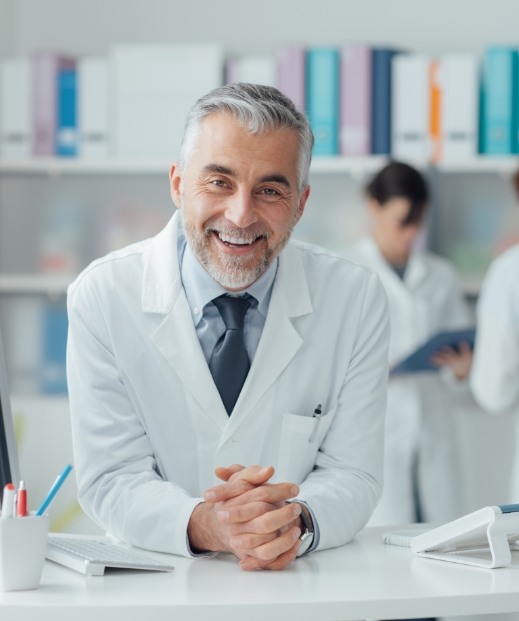 At Star Sleep & Wellness in Plano, our team of professionals works closely with various physicians and doctors in the area. We are always happy to care for individuals who are suffering from sleep-related disorders and who need help. This is why we are pleased to accept referrals for anyone experiencing symptoms of obstructive sleep apnea (OSA), snoring, insomnia, nocturia, restless leg syndrome, or countless other sleep problems. Our team will maintain a clear focus that ensures the patient receives high-quality, personalized care, and we'll continue communication with the patient's local physician about their progress.
How to Refer a Patient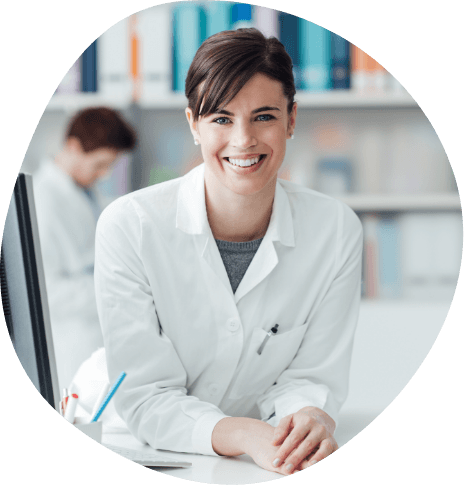 Referring a patient is easy. All you need to do is fill out the form below. Once we receive your submission, we will make contact to discuss the needs of the patient and prepare to assist them no matter where they are in their sleep journey.
Insurance Accepted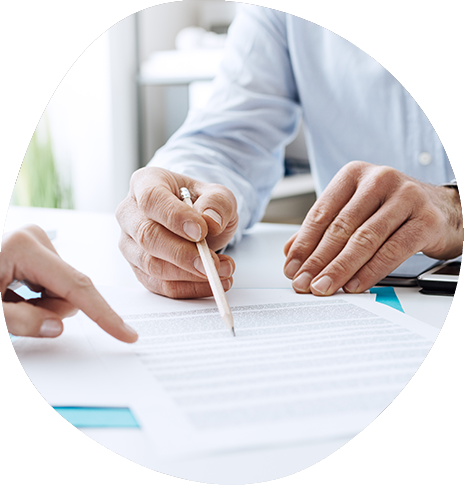 Dr. Smith and our team of sleep physicians in Plano work closely with various medical insurance companies as well as Medicare and Tricare. We maximize patient benefits and ensure all claims are processed on their behalf.
Frequently Asked Questions from Physicians & Dentists
Finding the right sleep physician to send your patient to should not be a quick decision. You want to make sure that they receive the appropriate form of care while also maintaining clear and concise communication so that you remain part of the treatment process. If you're curious, though, about what you can expect when referring patients to us, please review the list of common questions listed below.
What is the reason for choosing oral appliance therapy over CPAPs?
The reason so many sleep doctors are choosing to move toward oral appliance therapy is that it offers a more flexible, portable, and user-friendly solution. When patients who are struggling with sleep apnea have to wear a CPAP device, they often become frustrated with the mask, tubing, and noisy machine. With oral appliances, however, it allows for greater ease of use while also improving sleep habits.
Exactly what is a mandibular advancement appliance?
Commonly referred to as MAD, a mandibular advancement appliance is a customized device that helps individuals who snore. By moving the jaw forward to prevent a blocked airway, it is worn over the upper or lower arch of teeth. It usually consists of hinges and bands that make it a more comfortable oral device to wear to bed.
Are there different types of MAD devices? If so, are they effective?
Yes, there are different kinds of MAD devices. Only a member of our team can determine which one is right for each person, as facial structures will vary. Based on the anatomical structure and fit, the MAD device will produce lasting results. Using one of these oral appliances will help individuals to get the sleep they need without worrying about a potential blockage throughout the night.
Are there certain people better qualified for oral appliance therapy (OAT)?
Not everyone will be considered candidates for oral appliance therapy. However, if you discover that you have a patient with one or more of the following issues, make sure to refer them to our office:
Are CPAP-intolerant
Are considered to be "younger" in age
Have a lower BMI
Have a lower AHI
Have a retrognathia (a lower jaw that sets further back than the upper jaw)
Will my patients be expected to pay a high price for sleep disorder treatment?
It is impossible to determine how much your patient will pay when seeing us for sleep disorder treatment. We must conduct a thorough consultation before we can craft a cost estimate. We will look at various factors pertaining to the severity of their sleep disorder as well as test to determine if they have sleep apnea.
Fortunately, out-of-pocket expenses can be kept to a minimum if a patient is in-network with one of our many medical insurance company partners. We also accept Medicare and Tricare for those who do not have private medical insurance.
Is there a particular process Star Sleep & Wellness in Plano abides by?
To better define what our process looks like when a patient visits us via a referral, it will include discussing medical history, genetics, current medications, and lifestyle habits. Based on diagnostic imaging and compiled information, we will recommend a sleep study if necessary. From there, we will scan a person's upper airway to determine the appropriate type of oral appliance. When ready, we will ensure it fits correctly and comfortably before going over the timeline for follow-up appointments, as these will be necessary to check on their progress.
Will Star Sleep & Wellness in Plano remain in communication with me regarding my patient?
Yes, you can expect our team to remain in close contact with you throughout your patient's treatment. We will provide regular updates and correspondence after their visits so that you are informed of their progress. If we determine that the patient you referred is ineligible for oral appliance therapy, we will let you know.
Are additional screenings or treatment something my patients can expect when visiting Star Sleep & Wellness in Plano?
If your patient needs to undergo a sleep study or additional consultations, we will make sure they see the appropriate professional who can help. As always, we will follow our protocols and processes, but if you would like to inquire about a particular treatment or share unique needs regarding a patient, please contact our team.
Are boil-and-bite appliances an investment worth making?
When compared to customized oral appliances, boil-and-bite devices cannot achieve the same kind of results. Although designed to reach the same goal, they are often uncomfortable to wear and can wear out. At Star Sleep & Wellness in Plano, our team makes sure that patients receive the high-quality oral appliance they deserve – one that will allow for optimal rest and easier breathing when sleeping.
Are there any contraindications for oral devices?
Before we can recommend an oral appliance to a patient, we must first determine if they have enough teeth to adequately support it. This will involve examining their mouth beforehand. If it appears they do not have enough teeth, we may suggest that they have dental implants put into place to ensure optimal stabilization.
We may not recommend OAT immediately if a person is also:
Suffering from TMJ/TMD
Has a sensitive or strong gag reflex
Needs TMJ Therapy to help encourage a greater range of motion for the mouth, as this will eventually allow for OAT
Should my patient expect their bite to change?
One component of oral appliance therapy is that a person's bite can change over time. However, our team is equipped to inform patients of ways they can reduce the potential for this type of effect. We make every effort to provide individuals with oral appliances that fit correctly and do not cause a shift in their bites; however, to be sure, we provide exercises that are proven effective at keeping a person's bite in place.
What if my patient grinds their teeth?
Teeth grinding, also known as bruxism, can wear down an oral appliance. This is why our devices have a three-year warranty. This can be a relief for patients, especially since a person's medical insurance will likely pay for a new one every three years.