Oral Appliance Therapy – Plano, TX
Breathing Easier with Convenient Solutions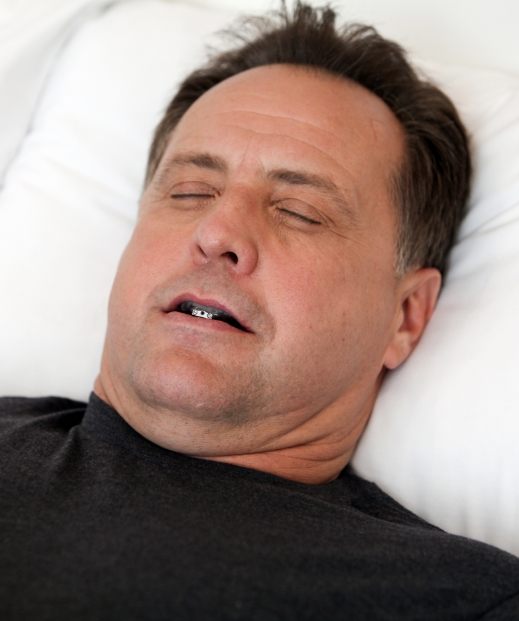 Star Sleep & Wellness in Plano is pleased to provide patients with an alternative to CPAP therapy – oral appliances. Designed for each person, according to their unique needs, these portable and easy-to-use devices take the hassle out of sleep apnea treatment and instead, deliver effective results that allow for a restful night's sleep. If you are interested in learning more about oral appliance therapy in Plano and how you can get started, call our office to schedule an appointment.
How Does an Oral Appliance Help with Sleep Apnea?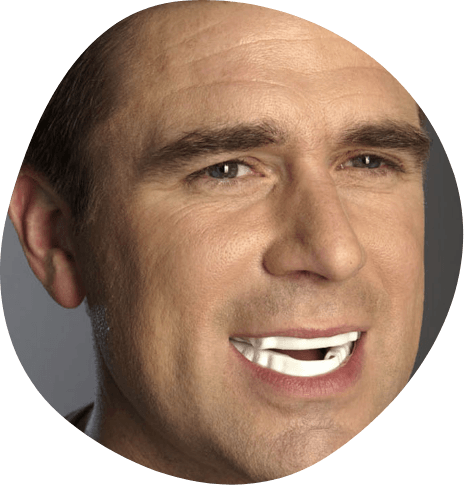 When choosing to wear an oral applianceto treat your sleep apnea, you'll find that it allows you to breathe easier because of how it moves your jaw forward just slightly. This prevents any soft tissues from falling back onto your throat and causing a blockage. Not only does it minimize the potential for ceased breathing throughout the night, but it also reduces the chances of snoring, which is a positive for both you and your partners.
What Are the Benefits of Oral Appliance Therapy?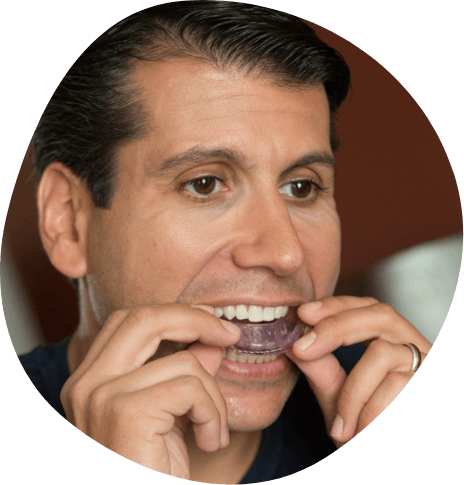 Many unique benefits come with oral appliance therapy. Because so many patients have difficulty with CPAP machines, they are quickly becoming one of the most popular go-to options for patients dealing with sleep apnea. Some of the greatest advantages that come with this type of sleep apnea treatment include:
A more convenient and comfortable way to get better rest
Devices that are customized based on your needs
A quieter solution
Portability
A conservative, non-invasive sleep apnea treatment option
You can sleep in any position
Sinus cavity dryness
A cost-effective treatment solution
Who Is a Candidate for Oral Appliance Therapy?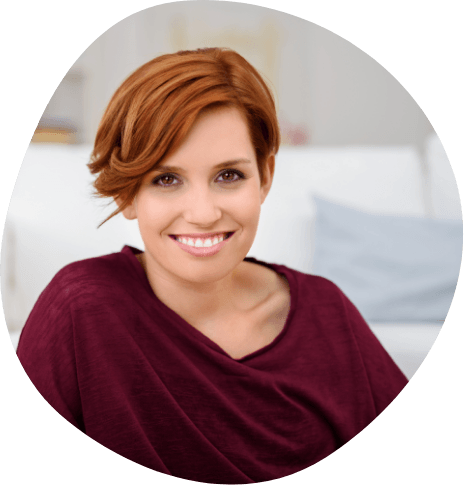 You will need to meet with one of our sleep doctors or professionals to determine if you're a qualified candidate for oral appliance therapy. However, there are a few easy ways to tell if you might benefit from this kind of device:
You suffer from mild to moderate obstructive sleep apnea (OSA)
You suffer from chronic, loud snoring
You grind your teeth
You have difficulty using a CPAP
You do not like the design and functionality of a CPAP machine
What Is the Process for Getting an Oral Appliance?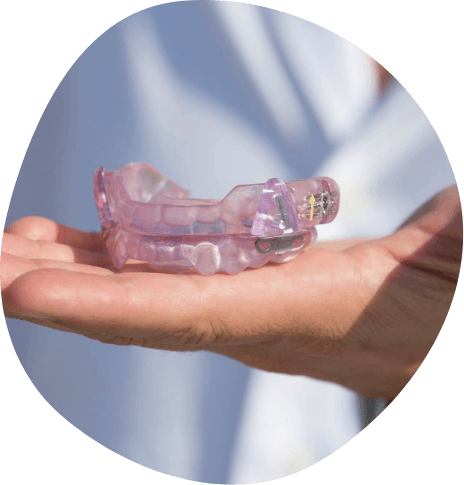 Several steps must take place before you can receive your customized oral appliance. You'll need to follow these instructions:
Complete the online assessment.
Call to schedule an appointment with a sleep doctor in Plano.
Have digital scans made of your oral anatomy to determine if you require a sleep study.
Receive a referral for an in-lab sleep test or prepare for an at-home sleep study.
Have our doctors review the data collected from the sleep test.
Meet with our team to discuss the various treatment options and if you are a good candidate for an oral appliance.
Go over the different types of oral appliances to determine which one you need.
Be fit for your oral appliance and learn how to properly maintain it.
Personalized Oral Appliances Made for Our Patients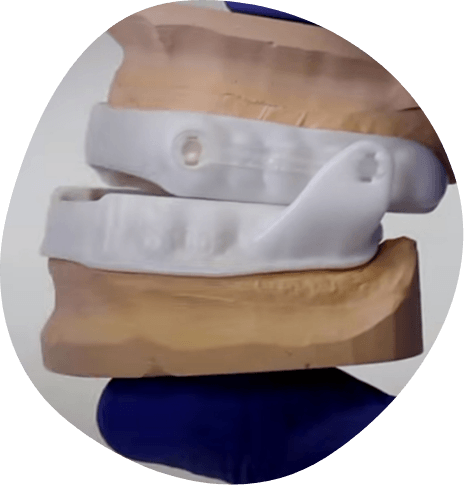 Our top-of-the-line oral appliances are made specifically for your mouth. There are no one-size-fits-all solutions. Instead, we customized these devices to ensure optimal comfort and effectiveness so that you will sleep better.
At Star Sleep & Wellness in Plano, we use high-level technologies to create a personalized digital impression of your smile. Instead of traditional impressions that did not produce the most accurate molds, ours is not only quicker but creates an exact 3D replica of your mouth. We send the model to a lab where your appliance is created.
Does Insurance Cover Oral Appliance Therapy?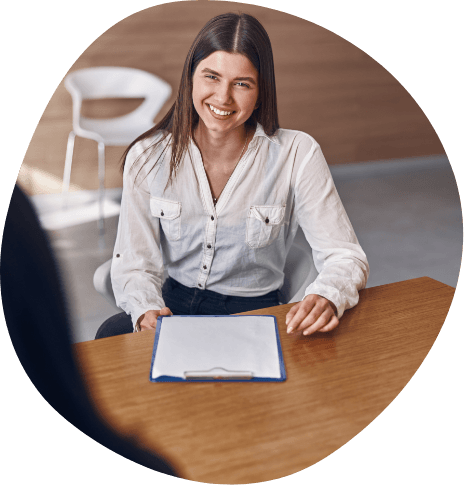 Oral appliances are often viewed as medical devices, so they are, in most cases, covered by medical insurance. However, this may not always be the case, which is why it's important that we review your policy to ensure your coverage.
You can count on our team to discuss the various styles that are available as well as how much you can expect to pay out of pocket should it be necessary.
Because many insurance companies require a pre-authorization before approving any claims associated with oral appliance therapy, our team will complete the necessary paperwork and submit it for you. This will ensure that your claim is processed and that the chance of denial is reduced.
Have You Been Affected By the CPAP Recall?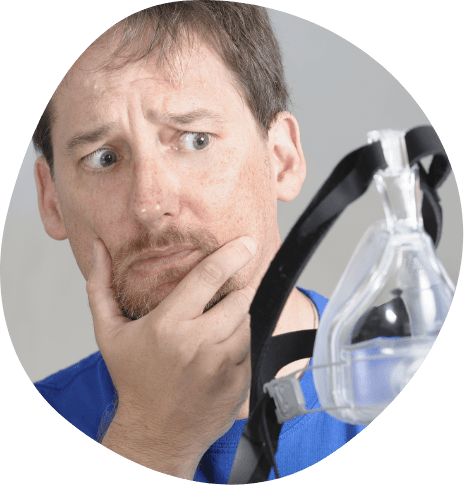 Recently, Phillips Respironics recalled their CPAPs, Bi-PAPS, and ventilators because of a potential health risk to patients. If you are one of the many who are suffering from this recall and need an alternative solution, you've come to the right place. At Star Sleep & Wellness in Plano, we are here to deliver safe and effective solutions to make treating your sleep apnea a breeze. We can discuss the benefits of oral appliance therapy and help you make the switch today.
What Kind of Oral Appliances Are Available?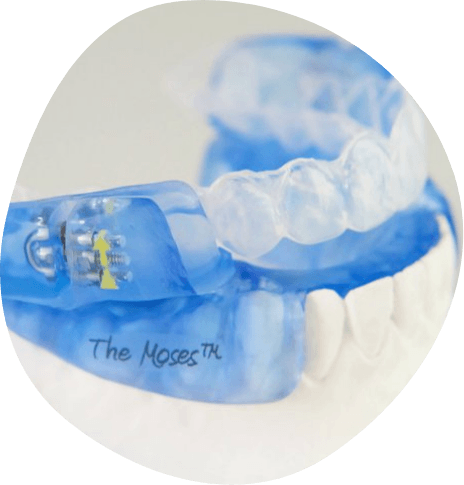 There are several different types of oral appliances on the market, so it is important that our team work closely with you to identify which one will best suit your needs and deliver the most effective results. No matter if you snore or have sleep apnea, we can recommend the appropriate oral device that will fit comfortably and minimize symptoms for a more restful night's sleep.
Here's Why You Should Choose Star Sleep & Wellness in Plano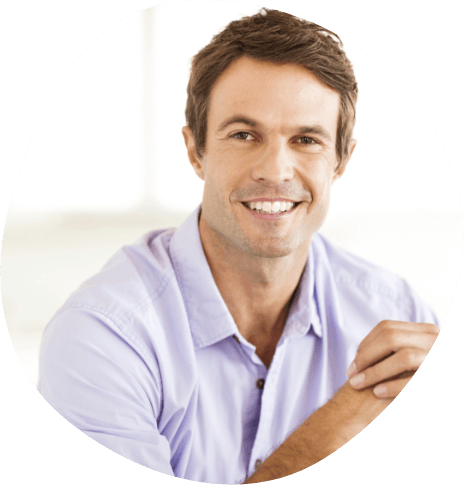 Your decision to pursue oral appliance therapy is an investment in your overall health and well-being. Not only does it allow you to breathe easier and get the sleep you need, but in turn, it positively impacts your mental and emotional health, which can be affected when lack of sleep is part of your life.
With an oral appliance from Star Sleep & Wellness in Plano, you can expect:
A personalized approach that will ensure your voice is heard
To work with board-certified sleep experts
To avoid CPAP machines that are noisy and bulky
To avoid surgical procedures
To reduce your costs for treatment when using medical insurance or Medicare to pay
To have a team that identifies the root cause and takes a whole-body approach
To receive follow-up care from our sleep doctors in Plano
The different kinds of oral appliances we offer include:
ProSomnus EVO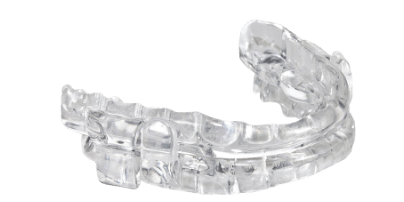 The ProSomnus EVO is a unique device designed to reduce the symptoms of mild sleep apnea and snoring. Designed for those with small mouths, it is also great if you do not care for bulky oral appliances. It is void of all metals, and its single-layer design is easy to clean. The ProSomnus EVO also comes with replacement pieces should you accidentally damage it.
SerenaSleep Elevate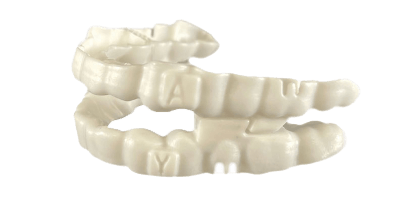 With the SerenaSleep Elevate, its custom-made design makes it durable, high-quality, and biocompatible. Made with medical-grade nylon, it is guaranteed to feel comfortable inside your mouth, and is ideal if you have a mandibular advancement that needs to be corrected to ensure optimal rest.
Prosomnus IA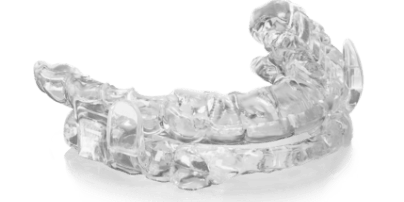 The Prosomnus IA is one of the leading oral appliances and is known to produce optimal results in individuals with sleep apnea or who snore. With a thin, simple, and basic design, it is strong and durable and ensures that you will achieve maximum advancement while wearing it.
Prosomnus PH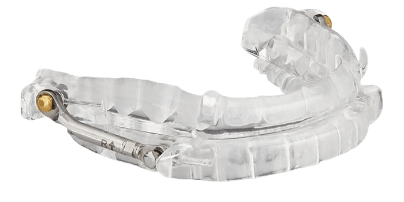 Those who want to avoid the use of a CPAP device and who are on Medicare can appreciate the Prosomnus PH device. Slim and smooth, the oral appliance is comfortable to wear and leads to reduced symptoms of sleep apnea. It also contains Herbst hinges, which means that the lip shields will help to protect your soft tissues.
Prosomnus CA
The Prosomnus CA was the first to be created by Prosomnus. Allowing for optimal advancement, it generates exceptional results when fixing asymmetrical archforms, device design limitations, and production differences.
Respire Pink Herbst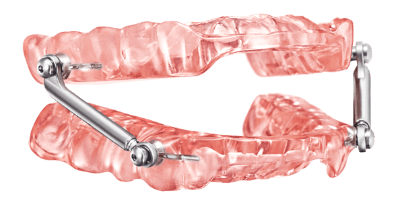 The Respire Pink Herbst is a device that helps with both sleep apnea and snoring. Designed for a small mouth, it is versatile in its ability to be adjusted for optimal comfort.
The OASYS Oral/Nasal Airway System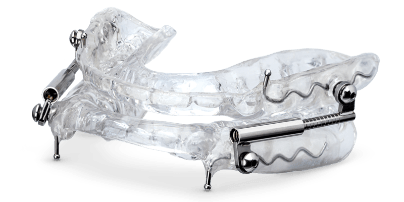 For patients who wear dentures, as well as those who don't, the OASYS Oral/Nasal Airway System is a great option. Treating both sleep apnea and snoring, this device includes a nasal dilator and technology that repositions your jaw. As a result, it helps to reduce breathing issues inside the nose and throat.
Panthera D-SAD Sleep Appliance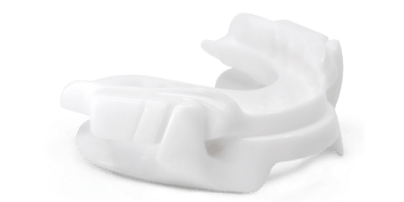 With the Panthera D-SAD sleep appliance, this FDA-approved device is ideal for individuals who have certain structural attributes. As a result, there is no retention limit. The Panthera D-SAD device is made from biocompatible nylon and helps to treat snoring and sleep apnea.
Somnomed Avant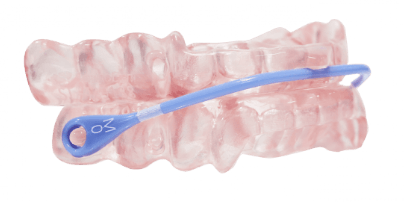 If you want optimal comfort and a device that lasts longer, you can't go wrong with the Somnomed Avant. With a great design that is metal-free and a fit that is comfortable inside your mouth, you'll notice your symptoms of sleep apnea dissipating. The Somnomed Avant oral appliance is the first device to be milled, and it contains a hard outer surface but a softer inside. It also gradually moves your mandibular until it reaches its desired location.
Somnomed Herbst Advance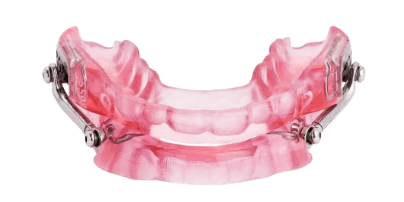 Of all the available oral appliances, the Somnomed Herbst Advance is considered the most comfortable. Its vertical and lateral movement makes it easy to wear, and for those who snore, have OSA, or suffer from bruxism, it is an ideal treatment option.
SomnoDent Flex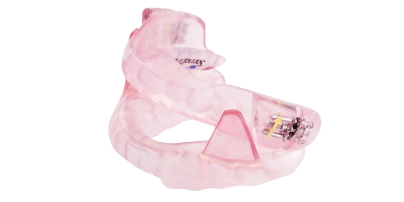 The SomnoDent Flex can be used on individuals who have customized restorations such as crowns or bridges. This is because it only ever needs minor adjustments. With optimal comfort and the ability to help patients sleep better, its BFLex material does not develop odors or delamination.
Prosomnus (PH) EVO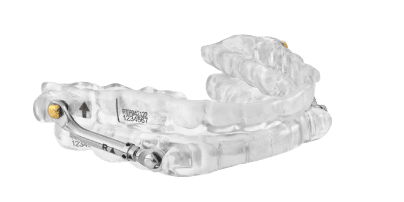 Treating sleep apnea and snoring, the Prosomnus (PH) EVO is FDA-approved and does not feel bulky inside the mouth. It is also stain-resistant. The (PH) EVO is made out of one piece, so you won't need to worry about a changing fit. It also has mechanical hinges, allowing you to reposition and stabilize your jaw while asleep. This is great news if you suffer from OSA, as an obstruction in your airway will be unlikely.
Prosomnus EVO Select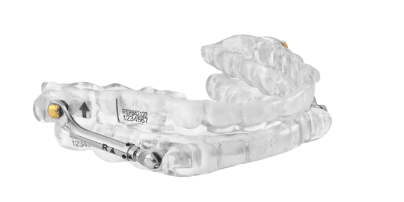 Prosomnus EVO Select is much like its sister product, the Prosomnus EVO. The Select, however, is less bulky but maintains the same great flexibility. Capable of treating snoring and sleep apnea, it contains no metal, is comfortable to wear, and it's easy to clean.
Thornton Adjustable Positioner (TAP®)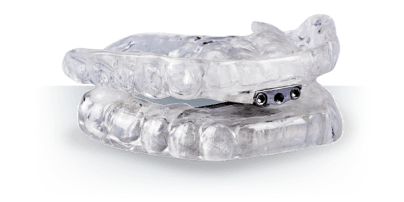 The Thornton Adjustable Positioner (TAP®) should be considered if you have Medicare or are looking for ways to help with the cost of sleep apnea treatment. This device is custom-made and easily adjustable so that you can get the maximum results that lead to better sleep.
SnoreHook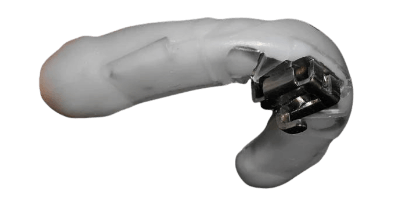 The SnoreHook might sound like an odd name for an oral appliance, but it is ideal if you suffer from snoring. The device has hinges on the sides, front, and palate, and the mandible can be adjusted so that it advances over the front teeth. With a SnoreHook, another unique advantage is that you can keep the adjustment setting right where you left it once it is removed.
AveoTSD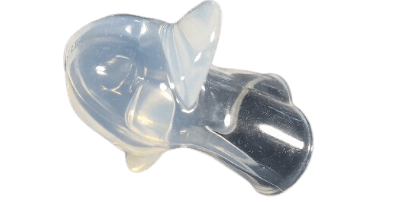 This option is only recommended for patients receiving orthodontic treatment. The reason is that although it is made of silicone and helps to push the tongue forward so your airway remains unblocked, it can lead to tongue fatigue.